Immerse yourself in a world of unparalleled entertainment with Devanti Home Entertainment Systems. Devanti, a renowned name in the realm of technology and innovation, presents a comprehensive range of home entertainment solutions to elevate your viewing and auditory experience.
Let's delve into the features that make Devanti Home Entertainment Systems the epitome of cutting-edge entertainment.
Types of Devanti Home Entertainment Systems:
Smart LED TVs
Soundbars
Home Theater Systems
As discussed below.
1) Discover Innovation with Devanti Smart LED TVs
Experience the next level of visual excellence with Devanti Smart LED TVs. Devanti, a pioneer in modern technology and innovation, brings you a range of Smart LED TVs that redefine home entertainment.
Let's delve into the features that make Devanti Smart LED TVs the epitome of advanced viewing experiences.
Key Features of Devanti Smart LED TVs: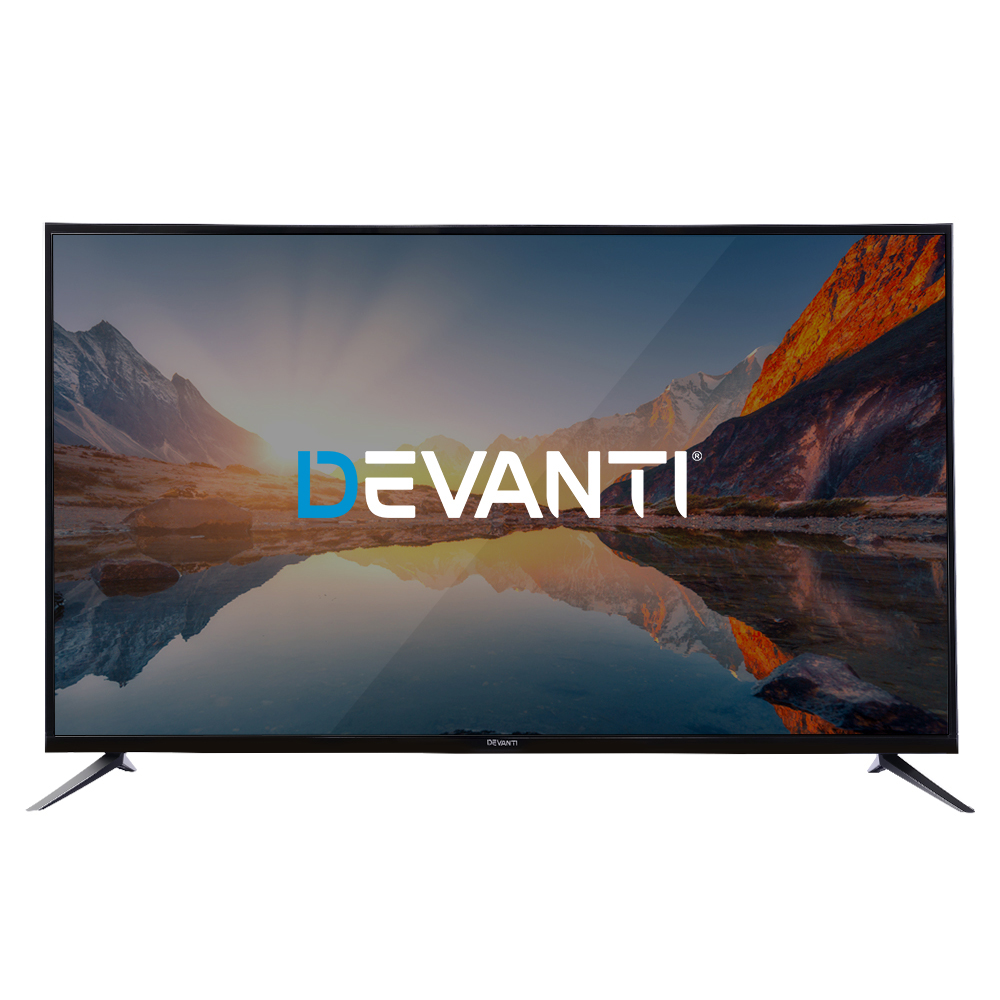 1. Vivid Display and Sharp Clarity:
Smart LED TVs boast vibrant displays and sharp clarity, providing a visual treat for your eyes. Enjoy every detail with lifelike colors and impressive resolution, making your viewing experience truly exceptional.
2. Smart Connectivity:
These Smart LED TVs offer seamless connectivity options, allowing you to connect to the internet, stream your favorite shows, movies, and videos, and access a variety of apps. Stay connected to the digital world right from your TV screen.
3. Intuitive User Interface:
Devanti prioritizes user experience. The Smart LED TVs come with user-friendly interfaces and easy-to-navigate menus, making it effortless for you to access your favorite content and settings.
4. Multiple HDMI and USB Ports:
Smart LED TVs are designed with multiple HDMI and USB ports, providing flexibility in connectivity. Connect your gaming consoles, Blu-ray players, soundbars, and other devices effortlessly, enhancing your entertainment options.
5. Voice Control and Smart Remote:
Many Smart LED TVs feature voice control, enabling you to operate your TV using simple voice commands. Additionally, the smart remote allows for convenient and intuitive navigation, putting control at your fingertips.
6. Energy Efficiency:
Smart LED TVs are built with energy efficiency in mind, consuming minimal power while delivering maximum performance. Enjoy your favorite content guilt-free, knowing that you're saving on energy.
2) Enhance Your Audio Experience with Devanti Soundbars
Revolutionize your audio experience and bring theater-like sound to your living room with Devanti Soundbars. Devanti, a trusted name in audio innovation, offers a range of soundbars designed to elevate your entertainment setup. Let's explore the features that make Devanti Soundbars a must-have for audio enthusiasts.
Key Features of Devanti Soundbars:
1. Immersive Sound Quality:
Soundbars deliver immersive sound quality, enveloping you in rich, clear audio. Experience every beat, dialogue, and effect with remarkable precision and depth, enhancing your overall entertainment experience.
2. Sleek and Space-Saving Design:
Devanti understands the importance of aesthetics. Their soundbars boast a sleek and compact design that complements any living space. Mount them on the wall or place them on your entertainment unit for a stylish and clutter-free setup.
3. Multiple Connectivity Options:
Enjoy versatile connectivity with Devanti Soundbars. These audio devices offer various connectivity options, including Bluetooth, HDMI, AUX, and optical inputs, allowing you to connect to your TV, smartphone, or other devices seamlessly.
4. Customizable Sound Settings:
Soundbars come with customizable sound settings, enabling you to adjust bass, treble, and other audio features to suit your preferences.
Tailor the sound to match the content you're enjoying, whether it's a movie, music, or a sports event.
5. Easy Installation and Setup:
Setting up Devanti brands Soundbars is a breeze. With user-friendly interfaces and straightforward installation, you can have exceptional audio in a matter of minutes.
Say goodbye to complicated setups and enjoy hassle-free installation.
6. Versatile Placement Options:
Devanti Soundbars offer versatile placement options. Whether you prefer wall mounting or placing it on a tabletop, these soundbars can be positioned to suit your space and listening preferences, ensuring optimal sound delivery.
3) Elevate Your Entertainment with Devanti Home Theater Systems
Transform your living room into a cinematic marvel with Devanti Home Theater Systems. Devanti, a leading name in cutting-edge technology, offers a range of home theater systems that deliver an immersive audio and visual experience.
Let's delve into the features that make Devanti Home Theater Systems the epitome of home entertainment.
Key Features of Devanti Home Theater Systems: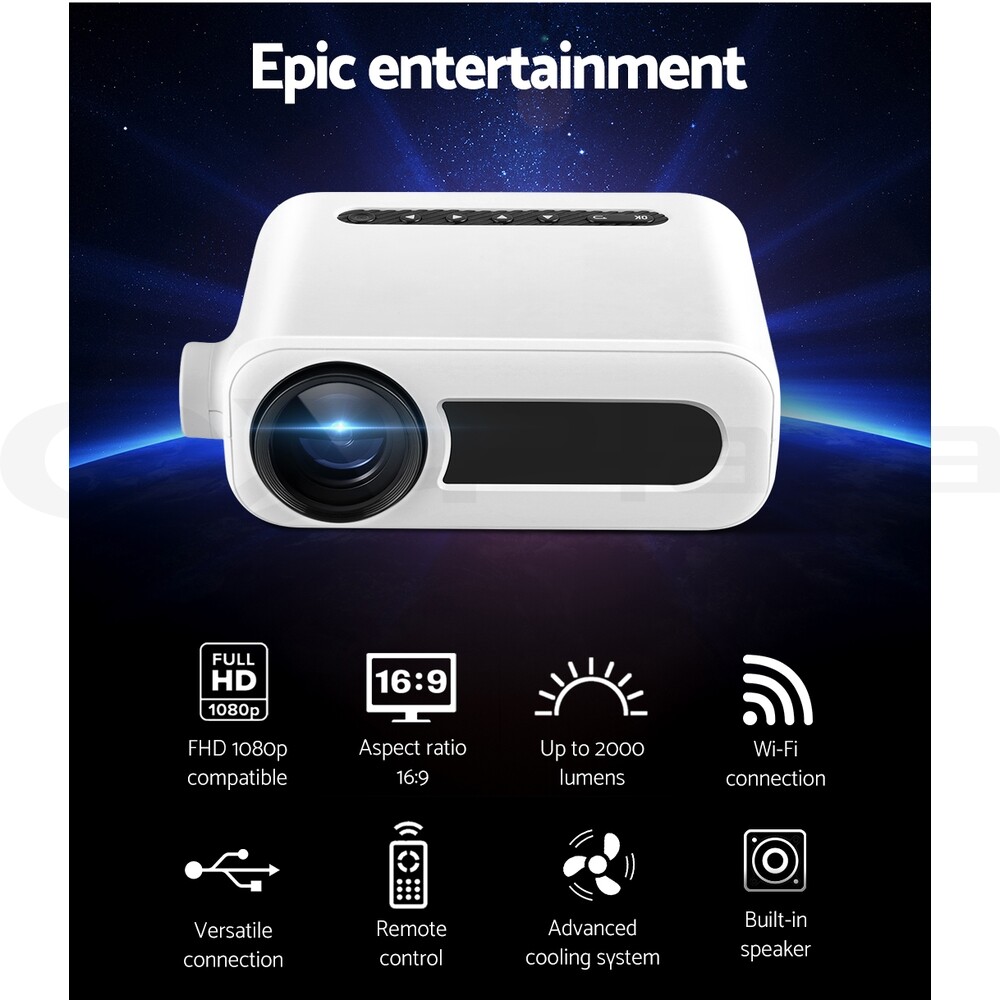 1. Immersive Surround Sound:
Devanti Home Theater Systems deliver a surround sound experience that puts you right in the middle of the action. From thundering bass to crystal-clear dialogue, these systems ensure an audio experience that's true to life.
2. Stunning Visual Clarity:
Experience visuals like never before with high-definition display options. Whether it's a heart-pounding action sequence or a serene landscape, these home theater systems present every detail with stunning clarity and vibrant colors.
3. Smart Connectivity:
Connectivity is key, and Devanti brands  understands that. Their home theater systems offer seamless integration with various devices, allowing you to stream content, connect to your favorite apps, and browse the web – all from the comfort of your couch.
4. Customizable Setups:
It provides the flexibility to customize your home theater setup to suit your space and preferences. From compact soundbars to elaborate speaker systems, you can tailor your system for the ultimate home entertainment experience.
5. Intuitive Controls:
Navigate your home theater experience effortlessly with Devanti's intuitive controls. Whether it's a touch-screen remote or a smartphone app, controlling your audio and visual settings is a breeze.
6. Sleek and Modern Design:
Home Theater Systems boast a sleek and modern design that complements any interior. These systems not only deliver top-notch performance but also add a touch of elegance to your living space.